Jonathan Clogstoun-Willmott now practises in East Lothian, the county immediately to the East of Edinburgh. His patients come from all over Scotland and the North of England.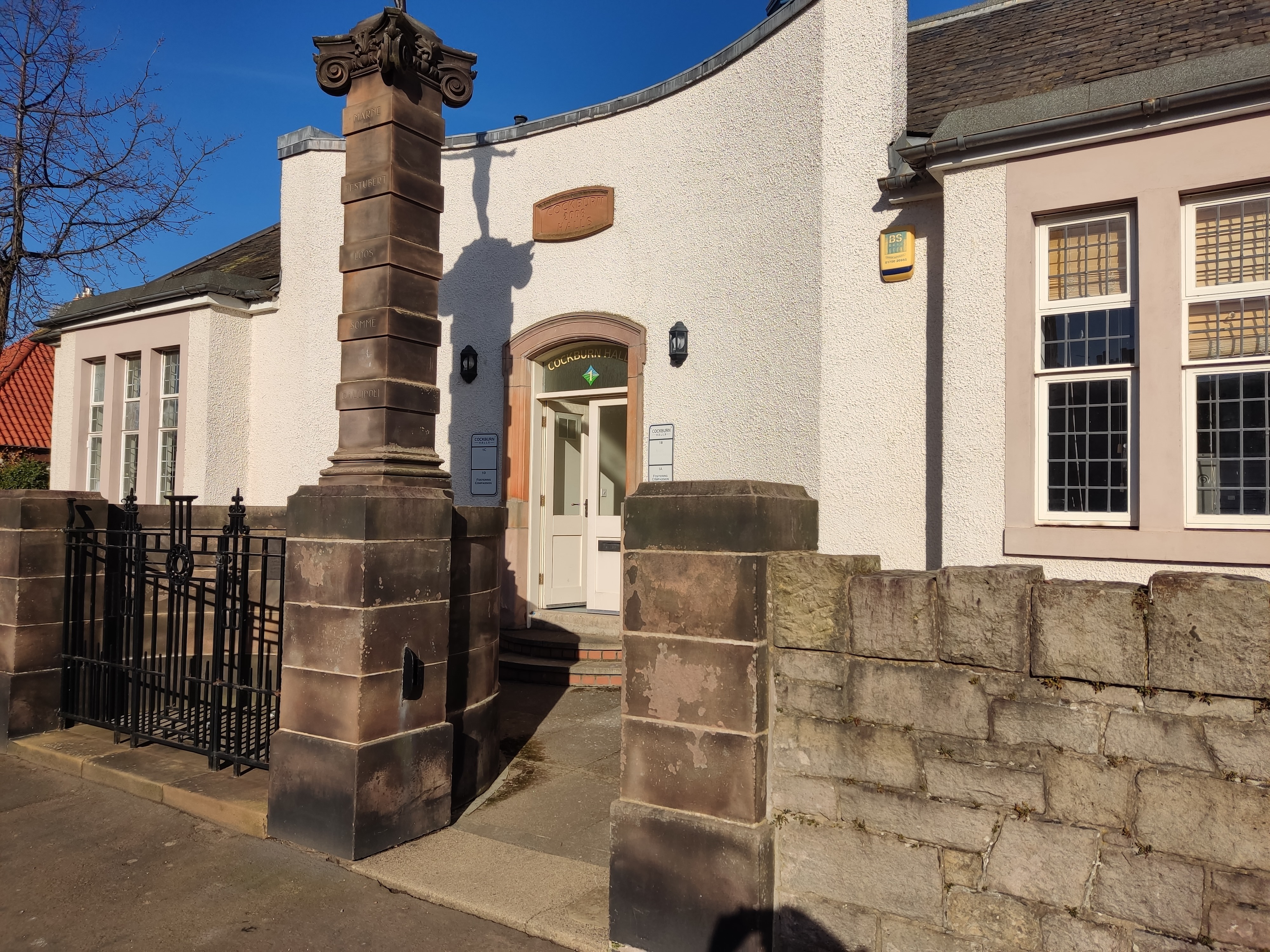 On Mondays and Thursdays he's at 1 Cockburn Halls, George Street, Ormiston, EH35 5JB: usually 9am to 6pm excluding lunch 1 - 2 pm.
Easy to park nearby. Bus 113 comes twice an hour. If coming by bus, alight at the bus stop outside the Co-op in Main St (wide street with trees down either side), then cross the road and walk Westwards for about 200 metres until you see Cockburn Halls on the right, just on the corner of George St. Enter behind the War memorial (see picture on right.)
Although only bus 113 comes to Ormiston, many buses go to Tranent (eg buses 26, 104, 106, 113 from Edinburgh). You can get a taxi from Tranent to Ormiston - about 2 miles.